LDPE Cubitainers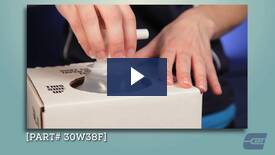 LDPE Plastic Cubitainers are collapsible, lightweight, stackable and 100% recyclable. Plastic Cubitainers are made out of FDA Approved LDPE (Low Density Polyethylene). Cubitainers are easy to fill and pour. Cubitainers have lower shipping costs to standard plastic pails, and they are more durable than bag-in-a-box.
Cubitainers come assembled (UN Rated) or as a knock down insert. Cubitainers are available in 1 quart, 1 gallon, 2.5 gallon and 5 gallon. Cubitainer meets UN Packaging Type 4G and is authorized for Packaging Group II and III liquids.
Having trouble finding the Cubitainer you're looking for? We can help! Contact us for more details.