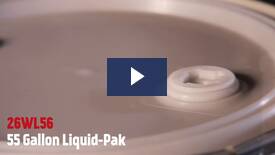 Fiber Drums come available in 75 gallon, 55 gallon, 41 gallon, 30 gallon, 20 gallon, 19 gallon, 15 gallon, and 10 gallon sizes. Fiber Drums are lightweight and durable, can be easily opened, and have a tamper evident sealing feature. Steel, fiber, and plastic covers are available with steel lever lock ring closures.
Fiber Drums are available in a variety of diameters and heights.
Having trouble finding the Fiber Drum you're looking for? We can help! Contact us for more details.