Slick Stopper Hydrophobic Absorbent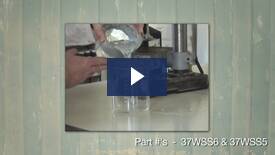 Slick Stopper is a hydrophobic absorbent perfect for oil and water separation. Slick Stopper is a non toxic, natural and safe absorbent that can be used on the surface of any body of water to absorb oil. After oil is separated by the Slick Stopper, it can be easily separated using a net or screen.
Slick Stopper comes available in 5 gallon pails and 30 gallon fiber drums.
Can't find the hydrophobic absorbent product you're looking for? We can help, contact us for more details.